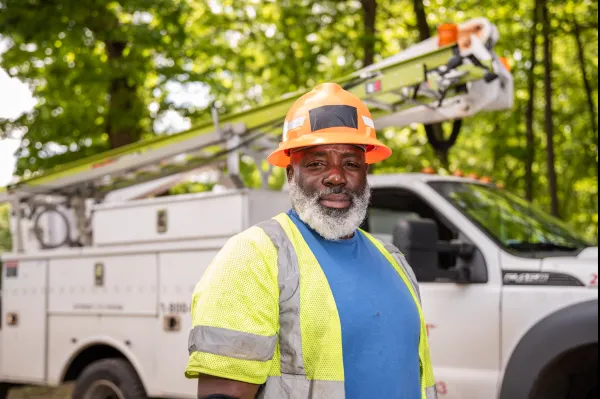 Frontier Communications employs roughly 1,600 Connecticut residents across the state, who serve as technicians, call center representatives, dispatchers, engineers and other technical personnel that support Frontier's network in CT. We, the workers of Frontier, are members of CWA Local 1298.

As Frontier came out of bankruptcy in 2021, we fought to protect union jobs and get a commitment from Frontier to make capital investments in Connecticut as well as fiber deployment in our underserved communities. As part of Frontier's Plan of Reorganization, the Connecticut Public Utilities Regulatory Authority (PURA) ordered Frontier to expand its fiber footprint and provide some additional protections for Frontier technicians and customer service representatives. But it failed to put stronger conditions on Frontier related to capital investment, broadband deployment, and worker retention.

Now, just over a year after Frontier emerged from bankruptcy, the company is leaving Connecticut behind.
Frontier: Don't Hang Up on Our Communities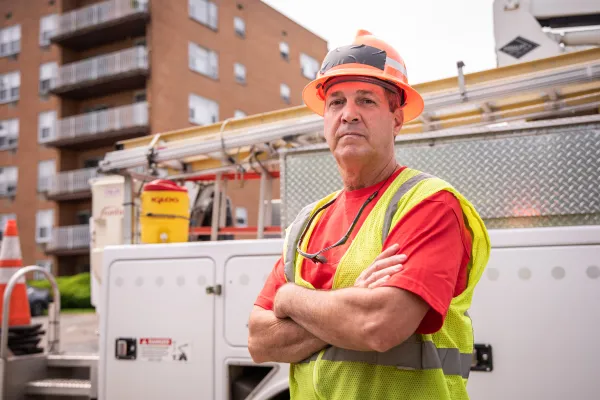 Frontier's reliance on contract labor is a public safety concern.
In Connecticut, Frontier was recently hit with a $5 million fine for unsafe excavation done by contractors! This comes on top of the recent spill in Florida, where a Frontier contractor caused 500,000 gallons of water to spill.  We know that the safety and quality of work in the building trades are overseen by transparency laws -- but broadband, being so newly recognized as "infrastructure," is not currently subject to the same regulation. We can't risk a haphazard broadband buildout by unskilled contractors who lack the training or expertise required, cut corners, and risk safety and quality.
News
CWA Exposes Frontier Communications' Dangerous Use of Subcontractors in New Half-Million Dollar Ad Campaign
View more
Frontier is picking and choosing where to deploy high-speed broadband to the detriment of low-income residents.
CWA members, who are highly skilled and trained to perform public right-of-way work and experienced in safely navigating Connecticut's infrastructure, are now often only utilized to perform repair work, last-mile installations or technical support when the contractors inevitably fail or fall short.
In addition to taking work away from CWA's union membership, Frontier is building its profits shadily, breaking its promises to the union and offering buy-outs to seasoned union workers, attempting to avoid overtime pay, and manipulating compensation plans for commission-based workers.
No Outsourcing Frontier!